I bet you've done it. Or if you haven't, you know someone who's done it. Or you know someone who's been a victim of it.
You're at Epcot and you stop at Club Cool, over in Future World. You grab cups and tell you friend/family member/whoever to, "Try the Beverly…it's delicious!" They take a sip and…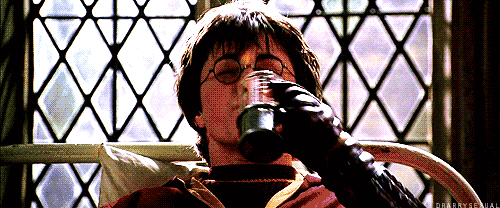 Hilarity ensues. End scene.
Yeah, it's pretty gross.
So what IS it about Beverly that most people just…hate?
Well…there are a bunch of reasons. It could be that it was never really made for American palates. Or that it wasn't intended to drink quickly, but to slowly savor. Whatever the reason, it's the soda at Disney that people love to hate, and Rob Plays has given us the whole, nasty history of it in the following video…
By the way, if you actually like Beverly (and if so, what's wrong with you??? LOL!), my condolences that it's been out of production for years and years . (PSST! I'm pretty sure the same goes for VegitaBeta – I've been to Japan 5 times since 1994 and have NEVER SEEN IT). If you don't have any trips to WDW planned in the near future, heads up that they also have it at the World of Coca-Cola Museums in Atlanta and Las Vegas.
Like this post? Please share it! We have plenty more just like it and would love if you decided to hang around and clicked the button on the top (if you're on your computer) or the bottom (if you're on your phone/tablet) of this page to follow our blog and get emailed notifications of when we post (it's usually just two or three times a day). Or maybe you'd like to join our Facebook group, where we talk and ask questions about travel (including Disney parks), creative ways to earn frequent flyer miles and hotel points, how to save money on or for your trips, get access to travel  articles you may not see otherwise, etc. Whether you've read our posts before or this is the first time you're stopping by, we're really glad you're here and hope you come back to visit again!

This post first appeared on Your Mileage May Vary