I'd like to think that I'm a relatively organized person. Well, to be honest, stuff like my computer desk usually looks like a tornado came through and threw stuff everywhere, but I call it "organized chaos." I generally know where everything is and it works for me.
Going hand in hand with that, I ALWAYS know where my passport is. But there was that one time when I was in charge of both my and Joe's passports and had no idea of where they were. Here's the story about that, as well as what I do now so that never happens again.
Since I got my very first passport in 1993, I've always kept it in the same place. It's a little box that, true, I've relocated when moving from Staten Island to Tampa to somewhere else in Tampa and finally to Orlando, but the little box always has a designated place in the house and with that, I always know where my passport is. Joe has a similar system for his passport. But when we were getting ready to go to Japan in 2005, I had both passports in hand (well, actually in a manila folder), because I was bringing them to work to photocopy them (it was 2005…scanning at home wasn't an option for us yet).
The night before we were set to leave, Joe was still at work and I was doing some of my last minute packing. I was getting my knapsack ready and went to put my passport in the pocket where I keep it when traveling…and I couldn't find it. Or Joe's.
And I FREAKED.
With my heart up in my throat, I started searching everywhere. Within and under piles of folded clothes. In with the toiletries. My regular place where I keep my passport. The regular place where Joe keeps his passport. In every pocket of every suitcase. That had been the day I had taken them with me to work, so I checked everywhere in my car, too. Front seats, back seats, under the seats, glove compartment, trunk, you name it.
Nothing.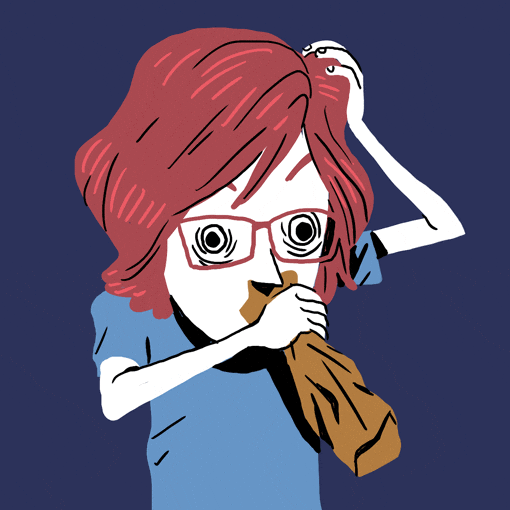 Crying by this point, I called Joe at work and told him I couldn't find our passports, that I had checked everywhere and had no idea of where they were. With this, Joe closed his office early (if he wasn't at the office, no one else could be there, either. It's a work thing.) and came home to help me search. He later said it was partially to help me search and partially because after hearing this news, he couldn't concentrate on work, at all, anyway.
Meanwhile, while he was driving home, I retraced my steps in my head and figured I must have left them at work after I photocopied them. Unfortunately, I didn't have keys to my office. Nor did I have personal contact information for anyone who did. So I checked the phone book (remember, it was 2005) and, thank goodness, Wendy, my co-worker who had office keys, AND who lived just a few blocks from work, was listed. So I called her, apologized, and asked if she could meet me at the office so I could look for the passports. Wendy, bless her heart, could tell I was upset (gee, ya think???), and knew I lived over 30 minutes from the office. She said she would go over herself and look for them. If I could have hugged her over the phone, I would have.
Wendy called back about 45 minutes later. No passports at the office. Well, crap!
By this point, Joe was home and we were checking everywhere, sometimes multiple times. And finally – FINALLY! – Joe found our passports. They were still in the manila folder, along with with the photocopies I had made of them. And where were they? On my organized chaos of a computer desk.
I still haven't lived that down, to this very day.
Things are different nowadays. We have a color scanner at home, and we have color copies of our passports in a file on Google Docs. I also know that it's technically possible to travel internationally without a passport (but it's a pain and I might not be able to get back home) so I might not have had to have been quite so upset. And when and if my passport is not in its regular place, it's in another designated "travel" place that won't get (easily) lost or left behind.
And my computer desk? Well, that's still a mess. Some things are just not fixable ;-).
Like this post? Please share it! We have plenty more just like it and would love if you decided to hang around and clicked the button on the top (if you're on your computer) or the bottom (if you're on your phone/tablet) of this page to follow our blog and get emailed notifications of when we post (it's usually just two or three times a day). Or maybe you'd like to join our Facebook group, where we talk and ask questions about travel (including Disney parks), creative ways to earn frequent flyer miles and hotel points, how to save money on or for your trips, get access to travel articles you may not see otherwise, etc. Whether you've read our posts before or this is the first time you're stopping by, we're really glad you're here and hope you come back to visit again!

This post first appeared on Your Mileage May Vary