Joe and I use fitted sheets at home because they're fast, efficient and convenient. We use a regular flat sheet that goes between the fitted sheet and the blanket, but for the actual sheet that we sleep on, it's fitted all the way.
I don't recall ever seeing a hotel that uses a fitted sheet, have you? Ever wonder why? I tried to find out.
If you go to just about any hotel, you'll see they usually use flat sheets on top of the mattress, tucked in at the corners with the technique usually known as "hospital corners" (ever wonder why it's called "hospital corners?" Back in the 1850s, Florence Nightingale organized a group of women to aid the wounded during the Crimean War. The nurses had to be efficient, clean and organized in the war hospital and they discovered that when using a single sheet, hospital corners would keep the sheet firmly in place while at the same time allowing nurses to change or resize the sheet easily, without causing discomfort to the patient). If you go to a B&B or an Airbnb location, you might encounter fitted sheets, but in hotels? Almost always flat sheets. I did some research and discovered a few reasons why:
The elastic would wear out too quickly
Sure, we change our fitted sheets at home on a regular basis, but not nearly as much as they do in hotels, where those sheets get changed a few times a week, or even upwards of once a day, depending. All that extra wear and tear of washing and using would leave you with useless, stretched out elastic, and at a much faster speed than how long it'd take for the actual sheet to wear out.
For inventory

You can image the inventory that hotels must have when it comes to sheets (and towels!). Keeping washcloths, hand towels, bath towels and floor mats separated out must be bad enough – and those, at least are all different sizes. Could you imagine trying to keep flat vs. fitted sheets organized? It's a lot easier to just have 1 type of sheet, and just grab 2 per bed.
It's easier to care for
The commercial laundry services that wash and press hotel sheets have huge presser machines that press the sheets straight from the washing machine.  Have you ever tried pressing a fitted sheet? You might be able to do the center part but as you get to the corners, making it wrinkle free would be near impossible, unless you do it by hand and…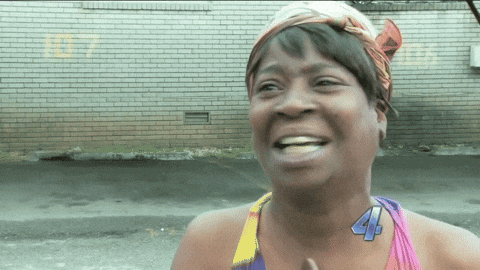 It's also virtually impossible to fold a freshly pressed fitted sheet and not wind up with multiple wrinkles.
They take up less space
Even if you fold a fitted sheet as well as you can, it's going to wind up being thicker than a folded fitted sheet because of the elastic. Multiply that by however many hundreds or thousands of sheets a hotel has, and you're looking at requiring a whole lot more space if they used elastic sheets.
Related: In case you were curious…
Ever wonder why hotel sheets and towels are white? Click here to find out!
Like this post? Please share it! We have plenty more just like it and would love if you decided to hang around and clicked the button on the top (if you're on your computer) or the bottom (if you're on your phone/tablet) of this page to follow our blog and get emailed notifications of when we post (it's usually just two or three times a day). Or maybe you'd like to join our Facebook group, where we talk and ask questions about travel (including Disney parks), creative ways to earn frequent flyer miles and hotel points, how to save money on or for your trips, get access to travel articles you may not see otherwise, etc. Whether you've read our posts before or this is the first time you're stopping by, we're really glad you're here and hope you come back to visit again!
This post first appeared on Your Mileage May Vary