For the better part of the 20th century and now well into the 2000s, the United States has been viewed, either officially or unofficially, as the most powerful country in the world. It's been described as having, "the world's most dominant economic and military power." We, as a country, also have a large cultural impact on the world because of how our popular culture is expressed in music, T.V. shows, movies and books.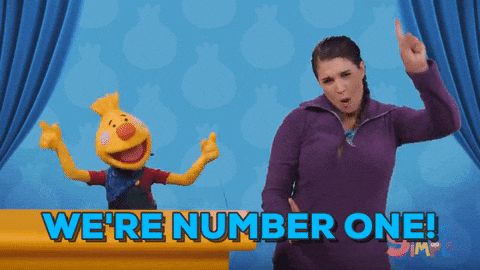 So if we're that powerful, why are our passports so UNpowerful and getting worse and worse every year?
The Henley Passport Index is an online entity that lists the global ranking of countries according to the travel freedom for their citizens. Analyzing and reporting since 2006, the site provides a ranking of the 199 passports (countries and territories) of the world according to the number of countries their respective citizens can travel to, either visa-free or visa-on-arrival. A country's "score" in the report is how many countries and territories a citizen from any given country can enter without a visa. That number is fluid from report to report; the highest score for 2020 is 191.
In 2015, the U.S. tied with Finland, Germany, Sweden and United Kingdom for the top rankings with a score of 174, but since then, with one exception in 2017, its rankings have gone down (links are to PDF-based listings):
Granted being #8 out of 199 isn't anything to sneeze at, but Finland, who we tied with in 2015 and 2017 is in 4th place (they're currently tied with Italy, who we also tied with in 2017) while we're in 8th.
We used to be #1, now we're #8. What's up with that?
Many, many factors go into determining if a visa will be needed before citizens of a country can enter another, including political relations. Many feel that our current administration is a partial cause for our ranking to continue to sink. Conde Nast Traveler suggested in 2019 that, "the U.S. slide will no doubt continue…thanks to a combination of things: the country's focus on tightening its borders and an unwillingness to revise its visa policies, and other countries' openness to visa-waiver agreements with diplomatic allies."
Meanwhile, smaller nations "who are not a threat to anyone" are the ones that continue to climb the ranks. Japan currently leads the list with a score of 191, Singapore is #2 with a score of 190 and South Korea tied with Germany, with a score of 189, was #3.
Click here for a PDF of the complete ranking for 2020.
Like this post? Please share it! We have plenty more just like it and would love if you decided to hang around and clicked the button on this page to follow our blog and get emailed notifications of when we post (it's usually about 3 or 4 times a day). Or maybe you'd like to join our Facebook group (that has over 10,000 members) – we talk and ask questions about travel (including Disney parks), creative ways to earn frequent flyer miles and hotel points, how to save money on or for your trips, get access to travel articles you may not see otherwise, etc. Whether you've read our posts before or this is the first time you're stopping by, we're really glad you're here and hope you come back to visit again!
This post first appeared on Your Mileage May Vary