Earlier this week, Marriott Bonvoy dropped a bombshell when it announced that in March 2022, the program would be doing away with Off-Peak, Standard and Peak pricing in favor of a dynamic pricing model.
Let's just say that the blogosphere was not happy with the news.
I'm not one to say anything about hyperbolic titles, as I've written several myself. The main focus of these posts was that Marriott was doing away with an award chart and would go to a model closer to IHG and Hilton, where the number of points needed for a room would closely match the cash price. Another negative was that Marriott would do away with a max amount of points required for a free night. Some of the only good news was that the 5th night free on award bookings would remain.
What's a person who's Bonvoy point rich to do? Burn those points before the new redemption levels take effect, of course. But is that the best idea?
Marriott Bonvoy finally sent an email to members letting them know about the changes. In it, Marriott dropped a hint about how the new system will work that's a possible game-changer regarding what people think will happen in March.
In March 2022, we'll introduce new flexible point redemption rates that move more closely in line with hotel rates, giving you even more options to choose from. Hotels and resorts will still have a minimum and maximum number of points for redemption rates that will more closely align to how they're categorized today.
The image with the email showed the new program as a slider with the number of points needed varying from night to night.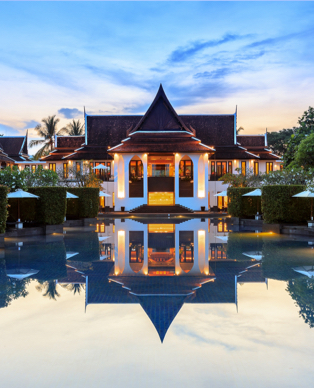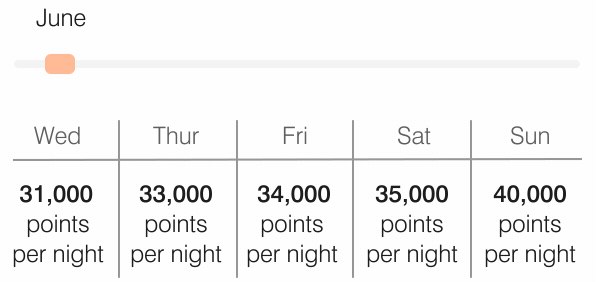 The big thing going unreported is Marriott Bonvoy saying, "Hotels and resorts will still have a MINIMUM and MAXIMUM number of points for redemption rates."
While Marriott is doing away with a point chart and categories, they're not going fully dynamic. Instead, they seem to say that the number of points needed for a single night will fall into a range. This gives the program the ability to charge a price between the previous levels, which makes sense. A hotel isn't always going to be at off-peak, standard, or peak level. Most times you're going to be somewhere in between.
I still would prefer to know the maximum and the minimum number of points needed for a hotel, as that would make saving up for a redemption much easier. Even without that, I'm sure that someone will look at every day bookable with points and publish a range for the most popular hotels in the Bonvoy program. (Hint for Marriott: Doing this for us would go a long way to building back some credit you've lost with this devaluation.)
While I'm not trying to sugarcoat the changes and say that it's all good news, this clarification from Marriott Bonvoy in an email to members takes away the worst-case scenario of sky-high pricing for awards that many people feared.
There's still plenty to be afraid of. We don't know what the "range" for points is going to be for each property. There's also nothing keeping Marriott from changing that range whenever it wants. Since there's no category or chart, we will never know when it happens. Finally, we don't know if the number of points needed for a free night can change as the hotel books up or if it's less crowded than expected.
Right now, I think it's fair to be concerned about the new system since we know little about how it's going to work in practice. If you planned a stay in 2022 and already have the points needed, it would make sense to book it now. Otherwise, it doesn't make sense to book if you don't have set plans because Marriott isn't planning to reimburse you if your stay goes down in points. It will be up to you to cancel your reservation and rebook at the new points required if there's still an award room available.
Want to comment on this post? Great! Read this first to help ensure it gets approved.
Want to sponsor a post, write something for Your Mileage May Vary or put ads on our site? Click here for more info.
Like this post? Please share it! We have plenty more just like it and would love it if you decided to hang around and sign up to get emailed notifications of when we post.
Whether you've read our articles before or this is the first time you're stopping by, we're really glad you're here and hope you come back to visit again!
This post first appeared on Your Mileage May Vary