If you're old enough to remember a time before cell phones (and more importantly, caller ID), you were part of the generation that sometimes made prank phone calls. "Is your refrigerator running? Then you better go catch it! Yuk yuk yuk!" (prank phone calls do still happen, but now they do it electronically, with apps. Not nearly as fun as when we used to call and ask if a store had Prince Albert in a can).
Fun Fact! Prank phone calls intended to annoy or harass people at their homes or businesses are illegal in most states.
Of course, prank phone calls are just the tip of the iceberg. Establishments have been getting "TPed" for decades, and let's not even get into the Silly String, eggs and shaving cream that gets used every Halloween.
There are plenty of travel-related pranks out there, too. Some of them are great, like the people who've pranked arriving passengers in Wisconsin, London, and Sydney.
And then there are the ones who prank people INSIDE the airport. I'm not as much of a fan of this little trick, because it's the kind of thing that could really annoy people, especially when they're in need of the "real deal."
It's this:
Why is an electrical outlet so horrible? Because it's fake. It's a sticker.
Whoever put up this fake sticker of an open outlet at the airport, you are now my enemy for life. pic.twitter.com/TYEJKmY6Zg

— Atrioc (@Atrioc) August 6, 2018
As you can see from this older Twitter (oops, so sorry….X) post, the prank has been going on for a long time. In fact, you can find them on Amazon, Walmart, Etsy, Zazzle, and the list goes on and on.
But yeah…instead of playing Ring & Run (because hello – front door cameras), jerks who think they're being funny go on the internet and buy stickers that look like electrical outlets.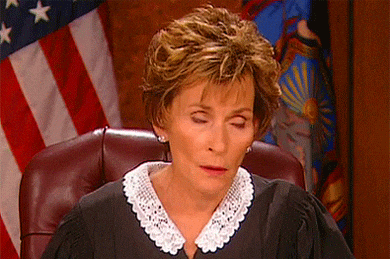 Meanwhile, people nowadays really rely on their phones to help them get things done quickly and efficiently, especially if their plane is delayed or cancelled. Although airports are starting to get with the program and are installing more outlets, some airports STILL don't have nearly enough, so if your phone needs juice and you don't have a battery pack to charge it with, to see an open outlet and find out it's just a sticker, well, it could make a bad day even worse.
How can you tell the difference between real and fake?
Honestly, from a distance, you probably won't be able to tell – the stickers are specifically made to look 3D from a distance. Once you get closer, if you can see the outlet has any sort of rip or dog ear, like the one in the tweet above, it's a sure sign that it's fake. But also keep in mind that true outlets are never flush to the wall – they stick out about 1/8″. So you get even more close, you'll be able to see if the outlet is actually 3D or flat and just made to look 3D.
And then you won't be the victim of some prankster's little joke.
Want to comment on this post? Great! Read this first to help ensure it gets approved.
Want to sponsor a post, write something for Your Mileage May Vary, or put ads on our site? Click here for more info.
Like this post? Please share it! We have plenty more just like it and would love it if you decided to hang around and sign up to get emailed notifications of when we post.
Whether you've read our articles before or this is the first time you're stopping by, we're really glad you're here and hope you come back to visit again!