Hotels are known for overcharging for everything imaginable. It's nothing new. I mean, they're the ones that used to charge you to make a LOCAL or TOLL-FREE phone call. Now that those are free, there are hotels that charge an insanely high resort fee or urban retreat fee or whatever hotels are calling them, for things that used to be included in your hotel rate.
That's not even to mention the crazy prices they charge for room service to the point that that amenity is slowly being made obsolete by food delivery services like DoorDash or UberEats.
It takes a lot for a hotel to come up with a service so overpriced than even I do a double-take but such a scene happened at a hotel where I recently spent the evening.
Now, I feel that I'd qualify as an expert witness when it comes to the actual value of this item. Heck, I spent most of my teenage years plunking quarters into them.
I'm talking about the "Arcade Room" at the Holiday Inn Disney Springs. First of all, this does not make an arcade.
An even sadder fact is that I needed to swipe my room key to get in here. You know, you need to keep out the ne'er-do-wells, or the people who can't afford to play these games.
For starters, The Fast and the Furious arcade game is from around 2004. Universal making a new attraction around the IP doesn't make the game any better, even if this game might actually be more enjoyable than the ride.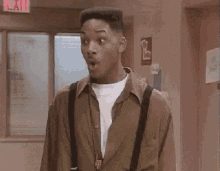 The other two marquis games in this "arcade" were the X-Men pinball (which was the youngster in the room, since it as released in 2012). The Ms. Pac-Man/Galaga (Class of 1981) game was released in 2000 (We're closer to the 30th reunion of Ms. Pac-Man by now).
Since this room is only for hotel guests, it must be free, right? Who else would want to play five to thirty-year-old arcade games?
When I stayed at the Moxy in Phoenix, they had arcade and pinball games in the lobby that were free. That plus the welcome cocktail (and Whataburger dinner across the street) made the delay flying on American almost worth it.
The Holiday Inn must feel someone wants to pay for the privilege to play these ancient games because they only run on tokens. But not the tokens from your usual arcade. These must be made of something special.
Um, one dollar per token. Wait, so I must get like 4-5 plays per token, right?
You're not serious. You want me to pay $1 to play a game of Ms. Pac-Man? Any kid who is visiting Disney World has games 10x better than that sitting on their phone. Heck, even my dad would rather play Candy Crush non-stop than pay $1 for one play of the X-Men pinball game.
Final Thoughts
I just don't get the idea that hotels think this is a good revenue center anymore. I admit back in the day, I used to spend an unholy amount of money in the Fiesta Fun Center in the Contemporary Resort.
One year I met 3 new friends who also had seemingly unlimited quarters and wanted to see how many levels there were on Gauntlet. While I loved Disney, this was an experience I could never get at home (I didn't have 3 friends with unlimited funds). Eventually, my parents came back to the arcade to claim me and remind me we were here to go to the Disney parks and not play video games. 🙁
That was a generation ago and it's time for hotels (and airports and cruise ships) to realize that arcade games aren't a draw anymore unless you're Dave & Buster's and keep getting the newest versions of the coolest games. Even if that happens, I'm really afraid that eventually if I played "Roy" that I'd totally be the one who went back to work at the carpet store. (NSFW link to Rick and Morty but isn't that true for all R&M links).
Like this post? Please share it! We have plenty more just like it and would love it if you decided to hang around and get emailed notifications of when we post. Or maybe you'd like to join our Facebook group – we have 15,000+ members and we talk and ask questions about travel (including Disney parks), creative ways to earn frequent flyer miles and hotel points, how to save money on or for your trips, get access to travel articles you may not see otherwise, etc. Whether you've read our posts before or this is the first time you're stopping by, we're really glad you're here and hope you come back to visit again!
This post first appeared on Your Mileage May Vary